Company Profile
Bpf, Butch Pet Foods Ltd & Co. is a privately owned New Zealand pet food company that manufactures a unique product......fresh meat rolls for cats and dogs.
Butch was established in 1964, Ruawai, New Zealand, when founders Ian and Lorraine Roby created the meat roll as a healthy, safe and balanced alternative to feeding uncooked meat to dogs. more
You may be aware of Hydatid disease, which is a problem worldwide. It is a parasite infection caused by tapeworms. It has historically been sustained in a dog to sheep cycle and has terrible effects on animals and people. Back in the 1950's.... before Butch Pet Foods began many dog owners and farmers fed raw mutton meat to their dogs. This is basically because mutton meat is plentiful in NZ. There are about 10 sheep for every person in New Zealand. To eradicate the hydatid disease the first and most important change is to prevent dogs from eating the raw offal of infected sheep. This was the primary reason for the creation of Butch Pet Foods. Safe feeding of dogs breaks the hydatid tapeworm life cycle.
The founders Ian and Lorraine Roby, created the dog roll as a safe and healthy alternative.
By the 1970's – hydatid tapeworm infections were rare and in 2002, due to the rigorous and persistent measures taken by New Zealand's government, organisations and individuals, New Zealand was declared free from hydatid disease. New Zealand is one of only 4 countries in the world that have achieved this success. hide
Their new concept was well accepted and the business grew steadily. Then, in what could have been a fatal blow, their entire factory was destroyed by fire. Instead of seeing this as a setback they were inspired to move to Auckland and rebuild.
Today Bpf produces over 6 million dog and cat rolls annually and has one of the most efficient and innovative pet roll manufacturing facilities. more
New Zealand's pet ownership is one of the highest in the world. It is said that over 90% have at least one pet. New Zealanders have a wide choice of pet food – chilled, dry food, pouches and cans of all major global brands. These have been available in New Zealand for decades yet fresh meat rolls are still the food of choice for dog owners accounting for over 50% of the volume sold.
In the fresh meat roll category for dogs, Bpf is the leader with a 60% share. hide
New Zealand has stringent bio-security measures, strict quarantine laws, high levels of food traceability and worldwide recognition for its disease-free status. This includes pet food, which in New Zealand is controlled by the MPI (Ministry of Primary Industry).
Bpf is licensed by the MPI. Our preparation, cooking, processing, packing and procedures all meet their exacting requirements for local and export trade.
Bpf meat rolls are becoming known worldwide as the finest quality pet food and can be found in supermarkets, pet stores, vet clinics in New Zealand, Taiwan, United Arab Emirates, India, China, Japan and throughout the Pacific.
Bpf, Butch Pet Foods Ltd & Co. is the original manufacturer of fresh meat rolls and is still solely owned by Ian and Lorraine Roby. Their strict adherence to quality control has ensured that Bpf has been a trusted New Zealand business for over 50 years.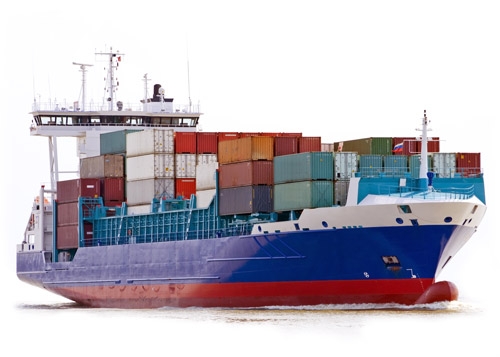 Importers
Taiwan
China
United Arab Emirates
India
Japan
Tahiti
Rarotonga
Fiji
Butch Pet Foods Ltd & Co.
+64 9 839 0095 or 0800 428 824
+64 9 837 4014
5 Rupeke Place, Henderson, Auckland
PO Box 69 020, Glendene, Auckland, New Zealand
info@bpf.co.nz
PET FOOD REGISTRATION NUMBER: PF5
Butch Pet Foods Ltd & Co. is the oldest registered pet food company in New Zealand.